the Most readable: the interesting and useful facts about social networks
Published: 19.1.2019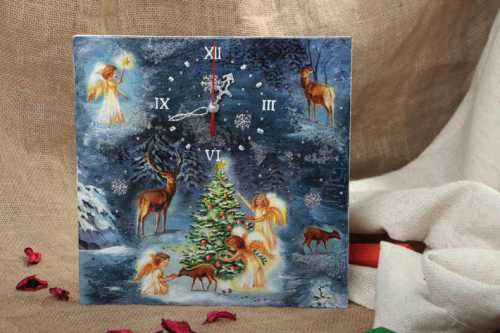 The provided information can be useful not only to those who advance in social networks goods or services, but also to the ordinary users wishing to make the accounts more popular.
Twitter. The main accent of Twitter - the publication of the announcements drawing attention with references to pages where it is possible to obtain more information. For example, it can be announcements of novelties of the range, events, new posts in the blog, etc. Also on Twitter the format of the short practical recommendations anyway connected with your product or the company well works.
Facebook. An optimum format for Facebook - informative posts in the microblog, 300-1000 symbols in size. At the same time it is desirable that the post in itself bore useful information, but was not just "bait" - that is way to attract visitors on other resource.
From when the post is published, strongly depends what number of people it will be read. Within day it is possible to note several main surges in activity of users:
Thus, for each platform there is the optimum format of materials. A widespread mistake in work with content is its full duplication on all platforms (so-called "krossposting"). Such approach considerably reduces efficiency.
Advance of a product which is obviously uninteresting, low-quality or has serious defects can provoke effect, expected the return - a powerful wave of a negative.
It is possible to determine involvement level by reposts, but they do not give understanding of all picture. Ways of distribution of content became very difficult and tangled. It is easy to be guided by likes and reposts, but it is impossible to forget that exchange of information happens also behind their framework.
Interesting fact: 69% of world activity on dissemination of information pass across "dark" social canals (email message, applications and forums - behind striking distances of analytical programs)
It is prepared on materials of the book "Marketing on Social Networks"
One of features of communication in social networks is that it is very difficult to mislead people. In traditional media the person, as a rule, has no opportunity to quickly share the impressions with other audience or readers. On social networks one of users needs to find out that the advanced goods or service possess serious shortcomings as he will at once tell about it in comments or in third-party communities, in blogs, at forums.
Usually the number of users in online is sharply reduced during week-end, and most of them on Monday is not restored to unread posts which accumulated for week-end. Therefore on Saturday and Sunday it is possible or to write nothing at all, or to place the lungs not basic for marketing tasks of the message.
On February 4 - a birthday of Facebook, therefore a subject of today's post - social networks. For users of most social networks important feature of these platforms is their multifunctionality (the social network actually becomes a synonym of the Internet). Without leaving the habitual interface, users can get acquainted, communicate, watch video, listen to music, play games, read, get news, make purchases, etc. As a result many in general cease to visit other sites, being limited only to social networks.
VKontakte. Here best of all the format of discussions works. You get a subject in discussions, and users develop it. Also effectively happens to publish small announcements and notes (to 200 symbols) in a microblog format. However it is necessary to remember that the vast majority of users of VKontakte better perceive visual content therefore it is recommended that not less than 50% of all materials were occupied by photo and video content.
All photos from here.
- 11-12 hours: people came to work, dealt with urgent affairs and can watch a tape;
Interesting fact: daily about 350 million photos are uploaded on pages of Facebook. Thus, users loaded already more than 250 billion photos.
- 20-21 hour: people came back home, have supper, and many surely come into social networks.
- 15-16 hours: people returned after a lunch, and many allocate some time for viewing of a tape;
Five most valuable articles - on your mail. Every two weeks. With gifts. In the first letter - the free e-book "Loaded on Result".
Blog. In the blog the format of analytical article, that is the extensive text material devoted to your product or close subjects best of all works. The optimum size of a post is 2000-5000 symbols. It is better to break materials, big on volume, into a series of posts, otherwise the probability of their reading sharply decreases. Also it is recommended to divide each 2-3 paragraphs images or photos - it will allow to avoid feeling of "a text wall".