at the request of chitaty: how to reserve waiting list for crossing of border
Published: 21.2.2018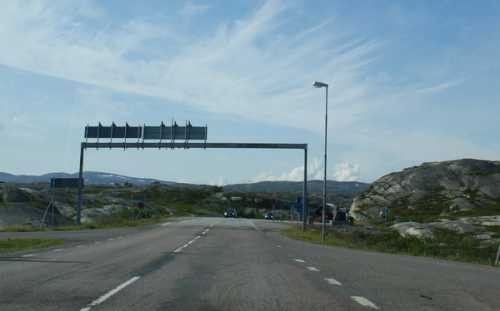 If you want to go to Estonia on the car, it is necessary to know how to avoid standing in an hours-long traffic jam when passing border control from the Estonian side. To overcome border with Estonia quicker, it is necessary to make to himself a reservation in turn, then time spent at the check point will be reduced to a minimum.
As soon as you will see the number on a board, pass to a customs post, there it is necessary to receive a talonchik. With the received talonchik you stand in line of the same registered and move ahead with it to a barrier. There it will be necessary to show a talonchik and to undergo passport control. On it the procedure of passing of border is finished.
After you decided on time, it will be necessary to enter data on the car and the driver. They are not subject to change.
Traveling on own car, do not forget to reserve crossing of border from Estonia to Russia, then the trip will not turn in hours of burdensome expectation.
It is the simplest to reserve turn on the Russian-Estonian border on the Internet. On the website it is necessary to choose the type as a car, the place of crossing of border.
And here on the way back to Russia everything strongly recommend to reserve departure from Estonia on the car. It can be done in several ways:
It is necessary to arrive to border in advance, approximately for an hour till the fixed time. It is necessary to wait all the same: on the special parking equipped with an electronic board. On it numbers of cars, the following in turn light up.
For those who counted to slip without record, too allocate time, but the quota is small, and it is necessary to wait long: stand also for 12 hours, and more. The reservation will reduce to you time of passing of border on average to half an hour.
For an extra charge it is possible to order the SMS notification. In this case two times will come to your SMS phone: in day of departure and is closer to the reserved time - to the indication of the place in turn.
Check points between Russia and Estonia three: Ivangorod, Kunichin Gore and Shumilkino. In all three it is possible to reserve previously journey through the Estonian border, and from Russia & #8211; only in Kunichinoy Gore. The number of cars depends both on a season, and on day of the week, and even on time of day therefore it is difficult to do forecasts.
Further we define in what day we will leave to Russia, and we watch what periods of time are free.
The reservation of turn is valid only after payment, since April, 2015 new tariffs are entered. So to make a reservation on the Internet costs 1.3 euros, by phone - 1.59 euros, in an expectation zone - 1.5 euros. It is possible to pay off with the credit card, by phone - mobile payment, and in a zone of expectation accept also hard cash. From you will take 3 more euros for the service provided in an expectation zone.
It is possible to register not earlier than in 90 days, and if your plans change, then it will be possible to correct time and date, and here it is possible to change the mind and select other border crossing point, having only cancelled the previous reservation. It is allowed to make three times changes, but not later than three hours till time taken with you.