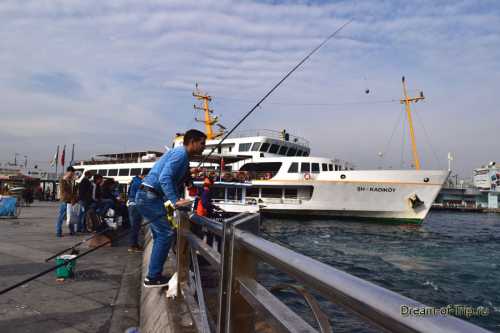 The resort and beach world of Sochi begins with Centralnaya Embankment. Centralnaya Embankment of Greater Sochi is the three kilometer pedestrian Embankment in the Central district of Sochi. It begins from the Southern pier at Marina, rests against an alignment of Pushkin Avenue and reaches for the Eden beach at Delphine Rezort hotel. Centralnaya Embankment Sochi generally passes on Primorskaya Street therefore its national name - Primorskaya Embankment Sochi (Promenade).
the Embankment of Sochi is well-groomed rosaries, attractions for children, magnificent palm trees, cut bushes of boxes, infinite series of cafe. Behind the Pearl beach, the ship and Flibustyer restaurant the embankment passes further and extends along the park of the name Frunze. The most part of Centralnaya Embankment Sochi is in the Central district of Sochi, and from Svetlana boarding house to circus is already Khostinsky District of Sochi. To the Olympic Games of 2014 in Sochi the Embankment was expanded the second time and to it the territory was added to 200 meters on both sides. On Centralnaya Embankment Sochi there are two Rotundas: one is at mooring No. 9 of Seaport in vicinities of Nesebrskaya Street, and another - at the beginning of the park of the name Frunze at Lentyay cafe.
Heart of the resort of Sochi is its smart walking Primorskaya Embankment which has several tiers, and in the central area rises to the Seaside park. Centralnaya Embankment Sochi is the whole architectural masterpiece which unlike other embankments of the seaside cities of Russia lifts tourists on beautiful ladders on several levels. The panorama of the Black Sea from each of tiers opens in own way. On the top embankment of the Seaside park there are many observation platforms from which it is possible to admire subtropical magnificent vegetation of the Center of Sochi and the lower tier of Centralnaya Embankment at beaches.
From Centralnaya Embankment Sochi the panorama of Seaport and Sochi Marina's Grandee with snow-white yachts at moorings opens. The water town of Mayak aquapark, a skyscraper of a housing estate Lighthouse of Alexandria, new hotel 5 * Pulman, the concert hall "Festival", a white round facade of Primorskaya hotel against the background of the modern building of HYATT REGENCY hotel which shot up into the sky & #8212; bright subjects to tourist display at Centralnaya Embankment Sochi. The 17th floor building of "Grand hotel Pearl" with two pools, the Pearl beach, a zone of beach vacation of sanatorium of the Russian Railway Black Sea Coast 5 * & #8212; the best vacation spots on the Embankment of Sochi.